Helloooooo!!! I was nominated for the Sunshine Blogger Award by Satou from Inkish Kingdoms recently and I'm super excited to do this! Be sure to check out his blog! He's a great book blogger who gives great recommendations! Also, before we start, I just wanted to let you know that I've changed my posting schedule to Saturdays and Wednesdays because I'm always busy on Fridays and Saturday and Monday are too close! I hope it's not too annoying!
Rules:
Thank the blogger who nominated you and link back to their blog.
Answer the 11 questions the blogger asked.
Nominate 11 new blogs to receive this award
Ask them 11 new questions
List the rules and display the sunshine blogger award logo
Questions:
If you could rewrite the ending of a book, which book would it be?
I honestly cannot think of anything at the top of my head. Maybe the ending of Tash Hearts Tolstoy? I didn't really like how Paul and Tash obviously came together.
Do you have any signed copies of any of your books? and which one?
No I actually haven't got any! I have an autograph from this author who came to my school but I don't really know her so…?
If you could do a crossover of characters of two or more books, which ones would you put together?
I'd quite like to see Katniss and Hermione together. I don't think they'd like each other at first but eventually they'd become a team and rely on each other!
If you were to write that crossover, how would you name it?
Ugh… I don't really have a plot let alone a title also I'm terrible at coming up with names so hahahaha.
Literary Fiction or Science Fiction?
I like all kinds of fiction! It's super fun and really interesting to see all the different worlds!
Exotic pets: would you rather have a ferret or an otter?
Is it just me or every time you hear ferret you think of Draco? I think I'd quite want an otter! They're super cute and just awesome!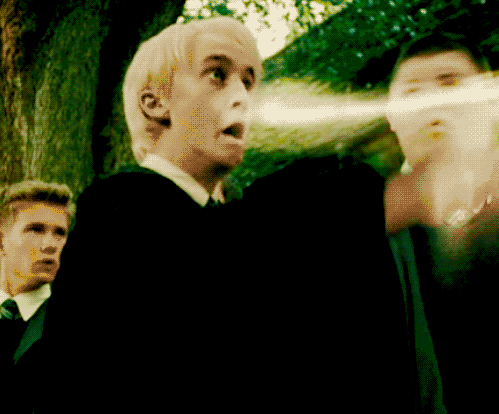 If you were to be trapped in an island, pick 4 characters that you will choose to get you out of there?
Hermione from Harry Potter (obvs. She's got magic and brains), Kaz from Six of Crows (he'll have like cool weapons and stuff), Mare from the Red Queen (she'll scare of any attackers!) and Gansey from The Raven Boys (he's probably researched what to do in this situation a million times!)
Question against Human Resources policies… XD Which character would you marry, do, or kill? o.O (you don't have to answer hahaha)
I don't know any characters so I'm can't really answer!
If I were to give you a book credit, which book would you buy RIGHT NOW!?
The Astonishing Colour of After and The Rest of us Just Live Here! I literally can't stop thinking about these books! I won't be able to read them till September  though which ANNOYS ME so much.
10 If you could recommend me an Instagram account, which account would it be?
I don't have Instagram so I can't say anything!
11 Which is the favorite post from the Inkish Kingdom? :3
I really liked the Pride Parade recommendations!
My nominees:
And anyone else who wants to do it!
My Questions:
What is one of your biggest pet peeves?
Do you have any pets?
If any mythical creature could be real, what would you want it to be?
Your favourite bookish ship?
One thing you couldn't live without?
Your favourite villain?
Best movie you've ever watched?
Favourite thing to do when it's hot?
Faourite subject?
Would you rather have cookies or cake?
Is there anywhere in the world you really want to go?
How'd you like this post? Is it too hot or is it too hot? Anything you want to do this summer?
Hugs!
Kerys xx