Hi guys!
I originally planned on posting this while I was on holiday but couldn't because of no data, WiFi, hotspots, time and life!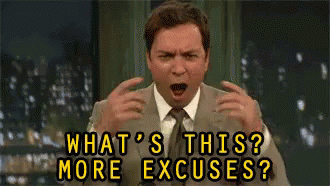 Anyways, I'm back now and I had lot of fun! Would you guys like a holiday post/ haul? Let me know in the comments! I decided to write a post on books set in different (non-fantasy) places because the majority of books I read (which are not set in fantasy places) are either set in the USA or the U.K! Popular examples are: The Gone Series, Percy Jackson, Divergent and Harry Potter! Click on any covers to go to their Goodreads page!
Please note: I haven't read any of these books and I couldn't remember any that I had read so these are all books I'd like to read and think you'd enjoy!
1. Daughter of Smoke and Bone (series) by Laini Taylor// This book series is set in Prague and Marrakech. It is about Karou, a girl who may or may not be an alien discover herself while also being 'caught up in a brutal otherworldly war.' Frankly, I can't think of why I haven't read this already! Also I'm bad at summing things up so maybe just read the synopsis? *nervous laughter*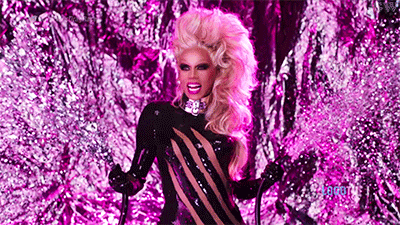 Synopsis

Around the world, black hand prints are appearing on doorways, scorched there by winged strangers who have crept through a slit in the sky. In a dark and dusty shop, a devil's supply of human teeth grows dangerously low. And in the tangled lanes of Prague, a young art student is about to be caught up in a brutal otherworldly war.

Meet Karou. She fills her sketchbooks with monsters that may or may not be real, she's prone to disappearing on mysterious "errands", she speaks many languages – not all of them human – and her bright blue hair actually grows out of her head that color. Who is she? That is the question that haunts her, and she's about to find out.

When beautiful, haunted Akiva fixes fiery eyes on her in an alley in Marrakesh, the result is blood and starlight, secrets unveiled, and a star-crossed love whose roots drink deep of a violent past. But will Karou live to regret learning the truth about herself?
2. Ink (series) by Amanda Sun// Japan!!! #YayForAsianBooks Katie Greene has to move across to Japan where she meets 'gorgeous' eye-roll Tomohiro and gets involved in Gods and Secrets and Mysteries and Danger?!?! What's not to like?
Synopsis

On the heels of a family tragedy, the last thing Katie Greene wants to do is move halfway across the world. Stuck with her aunt in Shizuoka, Japan, Katie feels lost. Alone. She doesn't know the language, she can barely hold a pair of chopsticks, and she can't seem to get the hang of taking her shoes off whenever she enters a building.

Then there's gorgeous but aloof Tomohiro, star of the school's kendo team. How did he really get the scar on his arm? Katie isn't prepared for the answer. But when she sees the things he draws start moving, there's no denying the truth: Tomo has a connection to the ancient gods of Japan, and being near Katie is causing his abilities to spiral out of control. If the wrong people notice, they'll both be targets.

Katie never wanted to move to Japan—now she may not make it out of the country alive.
3. The last leaves falling by Fox Benwell// Another book set in Japan, this is more of a touching contemporary and who doesn't need a good contemporary once in a while? It's about Sora, in his final moments of life with ALS. It is a story 'of friendship and acceptance, and testing strength in an uncertain future.'
Synopsis

And these are they. My final moments. They say a warrior must always be mindful of death, but I never imagined that it would find me like this . . .

Japanese teenager Sora is diagnosed with ALS (Lou Gehrig's disease). Lonely and isolated, Sora turns to the ancient wisdom of the samurai for guidance and comfort. But he also finds hope in the present; through the internet he finds friends that see him, not just his illness. This is a story of friendship and acceptance, and testing strength in an uncertain future.
4. The fault in our stars by John Green// Set in Indianapolis, this book is a classic. What are you doing if you haven't read it yet? Just indirectly insulting myself here It is a really sweet and heartbreaking story and said to be quite funny! I'm planning on reading it soon!
Synopsis

Despite the tumor-shrinking medical miracle that has bought her a few years, Hazel has never been anything but terminal, her final chapter inscribed upon diagnosis. But when a gorgeous plot twist named Augustus Waters suddenly appears at Cancer Kid Support Group, Hazel's story is about to be completely rewritten.

Insightful, bold, irreverent, and raw, The Fault in Our Stars is award-winning author John Green's most ambitious and heartbreaking work yet, brilliantly exploring the funny, thrilling, and tragic business of being alive and in love.
5. Origin (series) by Jessica Khoury// To be kinda honest, this book sounds pretty ordinary but you know, I'm up for all sorts of secrets and experiments and deaths so who cares? Set in the Amazon Rainforest.
Synopsis

Pia has grown up in a secret laboratory hidden deep in the Amazon rainforest. She was raised by a team of scientists who have created her to be the start of a new immortal race. But on the night of her seventeenth birthday, Pia discovers a hole in the electric fence that surrounds her sterile home―and sneaks outside the compound for the first time in her life.

Free in the jungle, Pia meets Eio, a boy from a nearby village. Together, they embark on a race against time to discover the truth about Pia's origin―a truth with deadly consequences that will change their lives forever.

Origin is a beautifully told, shocking new way to look at an age-old desire: to live forever, no matter the cost.
Did you enjoy that? Those are all the books I researched and found which are set in different countries but there are a lot more! Let me know if you know any more good books! Another post with great recommendations is Ju's post on 12 Asian Inspired Fantasies coming out this year! She gives GREAT recommendations* and the covers. are just so FREAKING PRETTYYYYY?!!!?!?!?!? Go check it out.
*I've literally been spelling the word 'recommendation' wrong all through this post.
CHAT WITH ME! Any books you've read set somewhere different? Have you read any of these? Any recommendations* for me? How's your holidays going? When does school start for you?
*Nope. Still can't spell it.
Hugs,
Kerys xx