Helloooo! Happy Wednesday!
Today's post is a REVIEW of the fabulous book Implanted! This was originally longer and more interesting but WordPress deleted my first post and I tried everything…
And then I saw this gif…
And HONESTLY. Do I really want to mope? And more importantly, DO I REALLY WANT TO DISAPPOINT MY FELLOW DINOSAURS? NOPE. SO LET'S GO WRITE THAT POST AGAIN!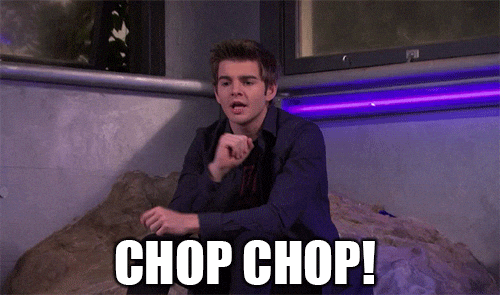 Note: I got a copy of this book through Net galley in exchange for my honest opinion. All opinions are my own and no one else's. 
by Lauren C. Teffeau// The data stored in her blood can save a city on the brink… or destroy it, in this gripping cyberpunk thriller.When college student Emery Driscoll is blackmailed into being a courier for a clandestine organisation, she's cut off from the neural implant community which binds the domed city of New Worth together. Her new masters exploit her rare condition which allows her to carry encoded data in her blood, and train her to transport secrets throughout the troubled city. New Worth is on the brink of Emergence – freedom from the dome – but not everyone wants to leave. Then a data drop goes bad, and Emery is caught between factions: those who want her blood, and those who just want her dead. Rating: 🍍🍍🍍🍍.5 (4.5 pineapples)
Impressions
At first, I honestly did not expect to like this book as much as I did but it was really interesting and I loved the whole idea! I thought Implanted might just be like other dystopian/ sci-fi books but it was really well executed and had a super engaging plot line! I mean, it's not just everyday you read a book on a person who carries secrets in their own blood?!?! AAGGGHHHH THIS BOOK WAS HONESTLY SO GOOD!! I LOVED IT!! The story was interesting and the general plot was great! I loved how there wasn't one specific good/bad side which made it more captivating for the reader and put doubts in your mind! This is definitely a book I liked and would read again!
Characters
The characters are really well developed and brought to life which really makes me feel ATTACHED to them! Emery was relatable and fierce. She was distressed about having to give up her identity and all but was quite cool and brave about it and was ready to work! The relationships were great; particularly with Brita and Rik!
Emery's handler (I forgot his name oops) was probably my favourite! He completely supported Emery and helped her out when he wasn't supposed to which was really sweet! He acted like a tough cinnamon roll but was basically strawberry jam on the inside! That sentence made no sense so here's a gif to join it.
Romance
SPOILER SPOILER SPOILER SPOILER SPOILER SPOILER KINDA BUT NOT REALLY I MEAN YOU GUESS PRETTY EARLY ON? READ IT IF YOU WANT TO BUT DON'T SAY I DIDN'T WARN YOU!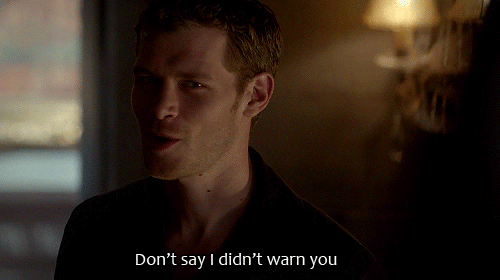 Rik?? and Emery??? were sooo cute together?!?!?! I'd normally HATE two of the main characters falling in love but I appreciated how their relationship developed over time! They had grown to trust each other over a few years before they even met in real life. And when they DID meet, they didn't just rush to calibrate with each other and Emery was quite hesitant! And BONUS POINTS FOR: a) No love triangle b) No Instalove
Overall, I really enjoyed this book! I give it 4.5 stars and would definitely recommend to a sci-fi/ dystopian lover! I can't wait for the next book! I hope you enjoyed reading this! I think I got it pretty close to the original post but I didn't get to do all the formatting and gifs and stuff. Sorry!
Implanted was published on 7th August 2018. You can visit its Goodreads Page here. And buy a copy from here.
CHAT WITH ME! Have you ever lost a WordPress post or draft? Do you like sci-fi/ dystopian books? Any reccomendations like this? Do you think you might read this?
Hugs!
Kerys xx