AUGUST IS OVER. THAT MEANS THAT IT IS TIME FOR SEPTEMBER. THAT MEANS SCHOOL STARTS TOMORROW. *weeps*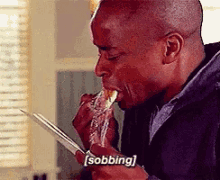 I have no idea how I'm going to deal with school so aaagh. #FreakingOut
This wrap-up's going to be a smushed wrap-up of July and August because as you may know I was on holiday from 16th July to 16th August. This will probably be a really long post so…let's skedaddle*!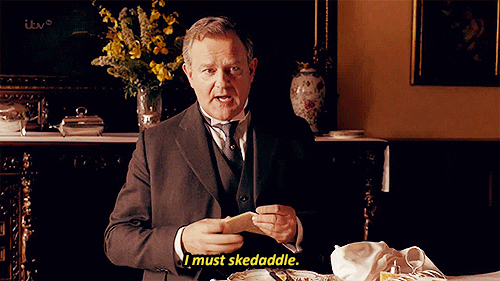 *Is this a word? There's no squiggly line but hmm…
Books
I read 13 books in total! Which is okay? considering I had a limited supply of books and was on holiday but I kinda wish I could have read more.
My average rating for the books I read was 4 which is quite good! I think I enjoyed most of the books I read! All covers link back to their Goodreads page!
In July, I read 8 books and then 5 in August. 3 of those books were ebooks and 1 was a physical arc. Honestly, I still prefer proper books to ebooks because I don't have a kindle or anything and so I just use my phone which HURTS my eyes.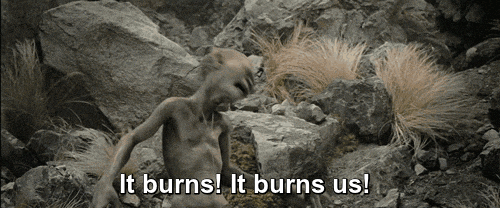 The Wall by William Sutcliffe// ⭐️⭐️⭐️⭐️⭐️
Red Queen by Victoria Aveyard// ⭐️⭐️⭐️⭐️.5
The Here and Now by Ann Brashares// ⭐️⭐️.5
Killing it by Asia Mackay// ⭐️⭐️⭐️⭐️⭐️
The Summer I turned Pretty by Jenny Han// ⭐️⭐️⭐️.5
The Museum if Heartbreak by Meg Leder// ⭐️⭐️⭐️⭐️
Alex, Approximately by Jenn Bennett// ⭐️⭐️⭐️⭐️
City of Bones by Cassandra Clare// ⭐️⭐️⭐️⭐️.5
The Astonishing Colour of After by Emily X.R Pan// ⭐️⭐️⭐️⭐️
The Raven Boys by Maggie Stiefvater (x2)// ⭐️⭐️⭐️⭐️⭐️
The Dream Thieves by Maggie Stiefvater (x2)// ⭐️⭐️⭐️⭐️⭐️
Blue Lily, Lily Blue by Maggie Stiefvater (x2)// ⭐️⭐️⭐️⭐️⭐️
The Raven King by Maggie Stiefvater// ⭐️⭐️⭐️⭐️
Favourite book:
I honestly can't choose a favourite this time! I'd requested quite a lot of my favourite and most-anticipated books so I honestly can't choose! I really enjoyed reading The Raven Cycle because even though this series has scarred me so much, I honestly think it's going to stay with me forever. The friendship is the sweetest and RONAN and ADAM are honestly just so dstyfkdszrxhmjck rlif,jh?!?!?!? I also enjoyed City of Bones because it was so interesting!! And Jace and Clary are so cute?*
*I swear I'm shipping things more than usual. ignore the crazy lady.
Disappointment:
There weren't that many disappointments to be honest but I felt The Here and Now didn't really interest me at all and was quite easy to predict.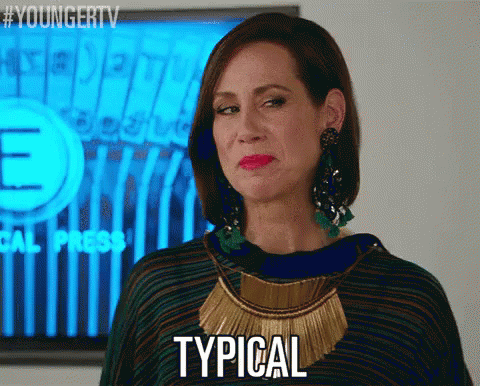 Book Haul
I got some books which I was really looking forward to and I'm super excited to read them! Note: I do not mean to brag but putting the books on here helps me recall which books I received and need to review and are a way of showing my appreciation to the author/publisher etc.
I got a physical copy of:
–The Wisdom of Sally Red Shoes by Ruth Hogan// I'll be reviewing and hosting a GIVEAWAY hushh🤫 for this soon! Thank you so much Two Roads and BookBridgr for sending me a copy!
-You Only Live Once by Jess Vallance// I've heard so many good things about this book so I really want to read it! Thank you so much Hot Key Books and ReadersFirst for sending me a copy!
–Killer T by Robert Muchamore// Frankly (I feel old when I say this?) I loved the Cherub series and am SUPER EXCITED to read this! All the murder and disease and what not? AAGHH!! Thank you so much Hot Key Books and ReadersFirst for sending me a copy!
I was also sent a signed copy of Implanted by Lauren C. Teffeau which I really appreciate because if you read my review, you know how much I loved it! Thank you so much! You should definitely read her book if you love Sci-fi, Dystopian, Blood hacking kinda books with NO Love triangles or Insta-love!
I was also approved for a bunch of books through Netgalley and now my feedback ratio has fallen to 28%. Man I literally can't even look at Netgalley any more agh. I swear this happens to everyone though. The going on a Netgalley-Clicking-Spree™️. I regret it*. I'm totally grateful and I will FINISH all these arcs before the end of the year. Just think that I might have to go on a Netgalley Ban now. Some of the Arcs I'm super excited for:
-The Monsters We Deserve by Marcus Sedgwick
-The Dreamers by Karen Thompson Walker
-XX by Angela Chadwick
*I totally appreciate it though!
Blogging
I wrote 7 posts. One of which was my June Wrap-up and one was a Hiatus Notice. I'm ashamed to say that my blogging and scheduling has been TERRIBLE. But I promise that September will be MY MONTH. I will post every Saturday and Wednesday and make good posts! My posts from this month:
Most popular post
Favourite post to write
Great posts from around the blogosphere!
Stuff
The Everlasting Library has officially hit the 200 followers mark! I love you all so much and you should read this post if you want to here more about how amazing you are! There are now officially 232 WordPress followers and 1 email follower! This is honestly AMAZING and I cannot tell you how much I love all you guys! I'm hosting a blog party to celebrate on the 5th so deffo check it out! Also if you want to ask me questions for a Q&A go to this post and leave them through the form!
Life
Updates

Well, I was on holiday from the 18th of July to the 18th of August!
I had a super great time! I don't know if you want to hear about it or see photos but if you do let me know in the comments!
Unfortunately that meant that I was on hiatus
But I GOT TWITTER!!
And it's literally so good for promoting and all?! You should definitely get it if you don't have it! (as long as you're 13…you've gotta be 13 😂)
If you want to follow me, my username is @kerys_howarddd
#ShamelessSelfPromo
I bought fairy lights and stuff and practicing taking book photos!!
So yeah. That's it basically??
Ooh I had pizza. It was good pizza
But I think I'm going off pizza? I dunno. What are your thoughts on pizza?
I've probably forgotten stuff so… meh
Upcoming

Umm school starts on the fourth. 😐
I am dreading it.
Like seriously not even kidding.
I really want to keep all my notebook and everything really clean this year but will that happen?
*coughnopecough*
I need to go Binder Shopping.
(future me update) I WENT BINDER SHOPPING!! THEY WERE ALL SO PRETTY?!? LIKE FREAKING OUT PRETTY!?!? I GOT LIKE 4 OF THEM #SorryNotSorry #IRegretNothing
And does anyone have any glues they could lend me?
Everyone in my class literally always forgets there glues or they run out or something! 😀😂
Don't worry I will find a glue. *Looks under bed, in desk and in pot plant*
All good here hahhahah
Goals
Previous goals
I love goals!! Which is sad because when I fail then I have to go and cry somewhere.
Read 8 books ✅—–I did this!! But it was kinda low so?
Review 5ish books ❌       Hahahahah nope. I only did one. I am so behind but it's all good!
Try and WRITE something ❌    I kinda did this but I can't remember doing it? Maybe I sleep write?
Post on time ❌       Whoo No! Thank you Hiatus!
Drink lots of water. ❌        I literally only had like 2 glasses of water in a day and that was after lunch and dinner.
Try and find new blogs ✅    Twitter helped with this! I found a lot of great blogs but I'm still a bit behind on reading posts in my reader!
COMMENT!! ON!! OTHER!! PEOPLE'S!! BLOGS!! ❌     What. Even. Is. Commenting?
Actually write down good posts ✅❌ I did this on my phone and just bookmarked some but a couple got lost somehow!
New Goals
Read 12 books- I'm on my second one so hopefully all goes well! (you should all read The Crooked Kingdom if you haven't already!)
Read 3 arcs and review them- I guess I can read them? BuT rEview them? ergh
Come up with a full character- Harder than it sounds guys, harder than it sounds.
POST ON SCHEDULE- This one is super important.
Make a review policy page
Drink a bottle of water a day (most of the time!)
Do homework as soon as POSSIBLE
Comment on plenty of blogs
Track good posts
I think that's it! Hopefully shouldn't be too hard!
CHAT WITH ME! How was your month? Did you enjoy the holidays? Has school started for you? Did you go back to school shopping? Favourite food? Did you ask me a question for the Q&A? Are you coming to the blog party? 🎉😀😃🍍🎉
Hugs,
Kerys xx