I LOVE doing tags despite drowning under a never-ending pile of tags since the Middle Ages and I was super excited when I saw that the AMAZING Pauliina @The Bookaholic Dreamer had tagged me to do this wonderful tag! Thank you so much!! Go check out her blogggg!!! I'm super excited to do this so let's go!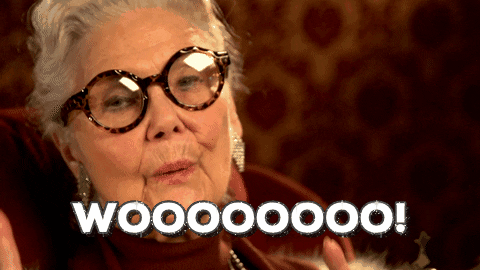 The Bookish A-Z Survey Tag was was created by Jaimie @The Perpetual Page Turner. You basically answer lots of fun, bookish questions from A to Z!
Author you've read the most books from
I have quite read 4/5 books from quite a lot of authors but I think this has to go to J.K. Rowling! I've read all the Harry Potters, The Cursed Child and The tales of Beedle the Bard! (maybe more but I can't remember!😂😅) I'm not very good at remembering things. This post might take a looong time to write! *Gets a stash of cookies for purely SUSTENANCE PURPOSES*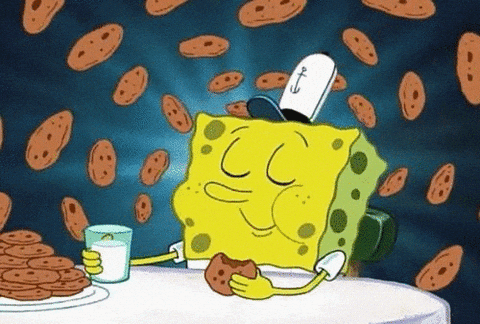 Best sequel ever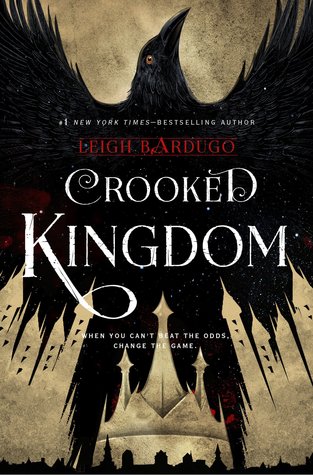 HANDS DOWN, THE CROOKED KINGDOM. It literally killed me sooo bad. I am still in mourning for myself. But JESPER AND WYLAN?! And NINA AND MATTHIAS?! And INEJ and KAZ?! I live for all the ships 😭😭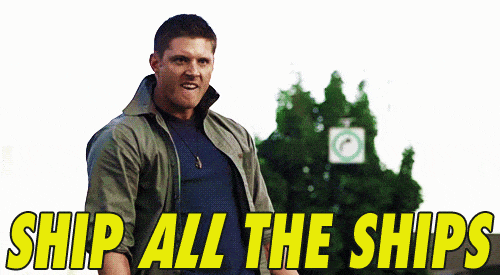 C

urrently reading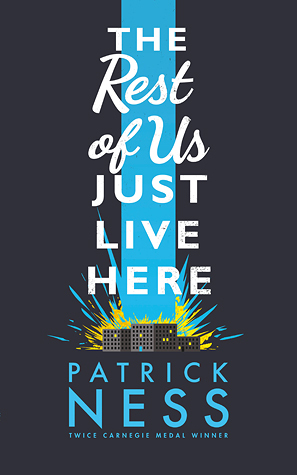 I'm currently reading no books. I know I'm sad. But I just read *refers to Goodreads because she can't even remember yesterday* The Rest of Us Just Live Here by Patrick Ness and it was AMAZING? Like you should read it if you're sick of all those 'chosen-one' tropes and stories and stuff#
D

rink of choice while reading
I'm honestly more of a food person than a drink person! I barely drink anything at all but I love water! So it'd probably be water?… You know if I ever drank anything?…
E

-reader or physical book
PHYSICAL BOOK. I don't actually have a kindle or e-reader so I just have to use my phone which PAINS my eyes. Also who doesn't love the smell and the feel of physical books?! Maybe if I got an e-reader this would change but not right now!
F

ictional character you probably would have actually dated in high school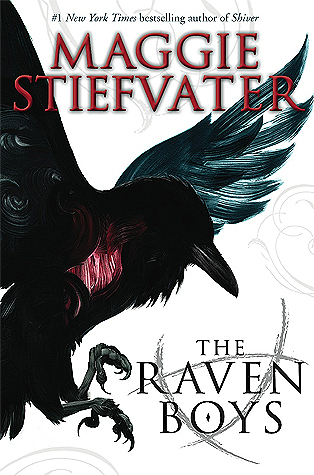 I couldn't really image myself dating anyone but probably Adam from The Raven Boys as he's the most down-to-earth, smart and hardworking person I've read about recently!
Glad you gave this book a chance
The Knife of Never Letting Go by Patrick Ness. I only really gave this book a chance because I saw my friend reading it and we have pretty similar reading tastes so yeah! I don't think I'd have picked up Patrick Ness's books otherwise but I'm glad I did because he's now one of my favourite authors and I love his books!
H

idden gem book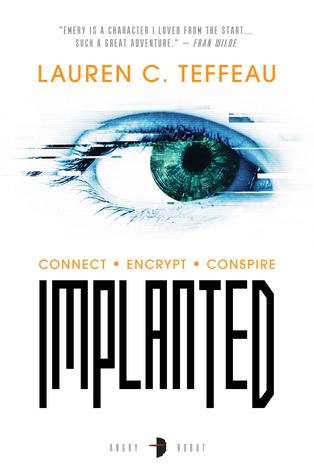 I don't think I really read that many Hidden Gem books because most of them are pretty popular but I enjoyed reading  Implanted by Lauren C. Teffeau! I think it's not quite that well known but it is honestly amazing! You should deffo give it a go if you-re into sci-fi/fantasy!
I

mportant moment in your reading life
I think that would have to be me discovering YA books through blogging! I've honestly found SOOO many cool and interesting books because of YA bloggers and even though my TBR is now the size of the moon, I CANNOT wait to read them!
J

ust finished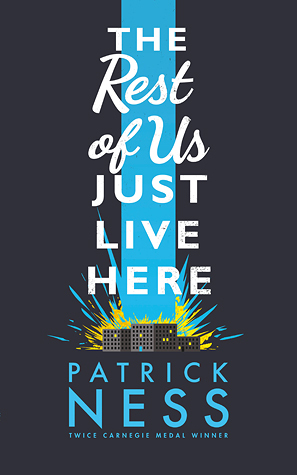 I finished The Rest of Us Just Live Here by Patrick Ness and it was good!
K

inds of books I won't read
I think I read quite a lot of books! Anything that interests me to be honest but I really don't read horror and crime just doesn't seem interesting to me!
Longest Book You've Read: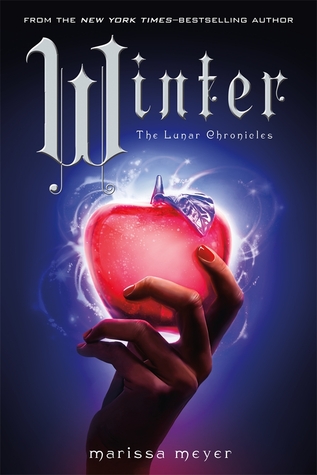 For this year, I think it's Winter by Marissa Meyer! I really enjoyed this despite how intimidating it was at 827 pages!
M

ajor book hangover because of
The raven Cycle (all of it) by Maggie Stiefvater. I read the whole series during the summer holidays and I can't even think of how much it broke my heart. Read this review in which I try to formulate words and make sense if you want to hear about it.
N

umber of bookcases you own
Hahahahahaha
I currently have ZERO. And yes it is a struggle. I'm stacking books on top of my wardrobe at the moment (quite neatly, I have to add, it's in rainbow order!). Luckily I don't have too many books and the space on top of my wardrobe is quite big and we have ordered a shelf from Amazon. I am super proud of my rainbow colour, stack of books on top of my wardrobe.
O

ne book you have read multiple times
I've read the first 3 Raven Cycle Books and the Six of Crows book twice. I don't really reread books that much but I also think I've reread the Hunger Games (my fave series) quite a few times!
P

referred place to read
I love to read on my bed because it is
a) warm
b) cofy
c) my bed
d) quite near my stack of books
Q

uote that inspires you/gives you all the feels from a book that you have read
Basically everything from The Raven Cycle 😂 but I quite like this: "I'm not asking him to stay, Ronan thought. Only to come back." It shows that Ronan cares about Adam so much that he doesn't want Adam to just stay with him but go out and follow his dreams. Also 'The head is too wise. The heart is all fire.' ❤️⭐️😭
R

eading regret
Escape by E.D.E Bell- it just wasn't my kind of book and it honestly put me in quite a bit of slump.
S

eries you started and need to finish (all books are out in the series)
There are probably like so many?!?! I'm just bad at trying to track down all those missing books in a series! I mean if it's there, great! But if not? I don't have the time to go look for you BOOK.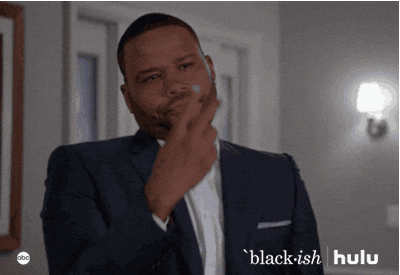 Red Queen by Victoria Aveyard
So this was a pretty enjoyable book! Not so AWESO//DAMUWT that it  would be one of my favourites but a great read! I can't wait to read the rest!
T

hree of your all-time favourite books
I absolutely love Six of Crows, The Cruel Prince and The Knife of Never Letting Go! These are all seriously amazing books and there are probably a THOUSAND more that I could list but these are just the most recent ones and the ones I can remember! Goldfish memory remember
U

napologetic fangirl for
THE RAVEN CYCLE!!!!!!!!!!!!!!!!!!!!!!!!!!!!!! ALL THE RELATIONSHIPS WERE TO DIE FOR AND I LOVE THEIR FRIENDSHIP LIKE SO MUCHZXRDTFUYGWU AFGHGHG WORDS FAIL ME YET AGAIN!!!!!!!!!!!!!!!!!!!! But seriously tho Ronan and Blue are so cute?!! And Ronan and Noah?!! And RONAN AND ADAM?!?!!?!??! Also Blue's home is AAA+++++++
V

ery excited for this release more than all the others
This Cruel Design (I read the first one recently and it was so sweet!!) and also The Wicked King but I know that's literally impossible so I might as well dig myself a hole (a bookish hole, mind) and cry in there till it becomes a well and I float to the top (yes. i am witch. but shhh)
W

orst bookish habit
I eat food whilst reading and… you can imagine. *whispers* Food on the pages… sorry 😦
X marks the spot: Start at the top left of your shelf and pick the 27th book
Omg I have 3 seperate book stacks and I didn't know to go across or down but I got The Cruel Prince and You Only Live Once!
Your latest book purchase
Yeahhh… I don't really buy books? But I think it was The Prisoner of Azkaban (my favourite Harry Potter!) and it looks so pretty!
ZZZ-snatcher book (last book that kept you up way late)
THE RAVEN KING GYCVEUKAV I finished the book at about half 10 (which is seriously late for me as I can't stay up late) and then I thought about the whole series for another hour. or two. or the whole night. i dont even know. night is weird.
I tag
Marie @Drizzle & Hurricane Books
And anyone who wants to do it!!
There is no pressure to do the tag! Thank you so much for reading through these words!😊
CHAT WITH ME! Did you enjoy reading this? What's your favourite Harry Potter Book? Anything nice happening soon? Any reads you're looking forward to? Your favourite PURELY SUSTENANCE food??
Thank you!
Kerys xxxxx