I'VE BEEN MISSING ON THE INTERNET SO BAD THIS MONTH…
AND IT SUCKS.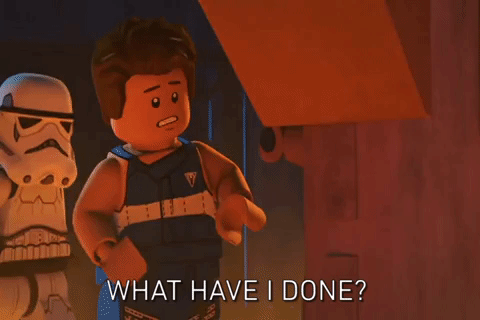 Soo… I've been majorly MIA recently and I'm super sad about that. November is a new month, however, and I am going to try my HARDEST to be the best blogger I possibly can this month!
.
.
…Wish me luck. ❤️
Let's get on and wrap-up the wonderful month of OCTOBER when I celebrated my birthday and ate Halloween sweets but overall just failed at life. Yay!
Books
I read 14 books in total! Which I'm quite happy with to be honest! My average rating for the books I read was 4.36- not too shabby! I chose some pretty good books this month to be honest! 2 were arcs and 3 were ebooks.
Caraval by by Stephanie Garber// ⭐️⭐️⭐️⭐️⭐️
These Precious Scars by Emily Suvada// ⭐️⭐️⭐️⭐️.5
Children of Blood and Bone by Tomi Adeyemi// ⭐️⭐️⭐️⭐️⭐️
Distortion by Victor Dixen// ⭐️⭐️⭐️⭐️.5
City of Ghosts by Victoria Schwab // ⭐️⭐️⭐️⭐️
Under Rose-Tainted Skies by Louise Gornall// ⭐️⭐️⭐️⭐️.5
Blood Red, Snow White by Marcus Sedgwick// ⭐️⭐️⭐️⭐️
Eleanor & Park by Rainbow Rowell// ⭐️⭐️⭐️⭐️.5
The Fault in Our Stars by John Green// ⭐️⭐️⭐️⭐️⭐️
They Both Die at the End by Adam Silvera// ⭐️⭐️⭐️⭐️⭐️
The Bigfoot Files by Lindsay Eagar// ⭐️⭐️⭐️⭐️
One of us is lying by Karen M. McManus//⭐️⭐️⭐️⭐️
Of Mice and Men by John Steinbeck// ⭐️⭐️⭐️.5
Ivon by Michael Aylwin//⭐️⭐️⭐️⭐️
Favourite book:
Erm- I have four 5-star books?! So I can't really choose?!?! They Both Die at the End was so sad and powerful that it had me in tears. The fault in our Stars is also a really sad book but it has such a beautiful ending! Caraval was so magical and wonderful and is definitely a story I'll remember! There were so many plot twists and aghgh I loved it!! Children of Blood and Bone was also AMAZING + diverse characters! When does the next book come out?!?! I honestly can't believe I hadn't read these books already! They'd all been on my TBR for quite a while now and I love love LOVE them!!
Disappointment
I don't think there was a particular disappointment this month but I gave the lowest rating to Of Mice and Men I probably didn't like it as much because I read it over a really long time and it was a school read! The ending was really emotional and I almost cried. I think it would have been unexpected but SOMEONE ruined it for me. Urghh
Book Haul
I was inactive recently so I didn't get any books but in September, I was sent a copy of Caraval (which I read and absolutely loved- it was so thrilling and plot-twisty!!) and Under Rose-Tainted Skies (which was also really awesome and LUKE!!) by @ashortbooklover (GO SHOW HER SOME LOVE)  who was my first-ever bookish fairy! She also sent me super cool Harry Potter and Ace of Shades badges! I really appreciate it so much and I just wanted to say thank you! I love them soo much!!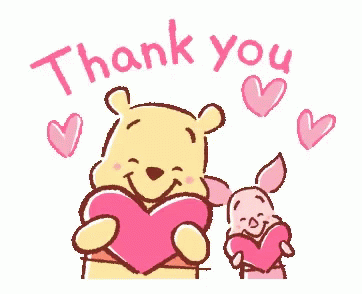 Note: I do not mean to brag but putting the books on here helps me recall which books I received and need to review and are a way of showing my appreciation to the author/publisher etc.
Blogging
Define blogging??? I literally wrote 1 post I feel super guilty. I don't know what's been going on but I'm not happy and I will try my hardest to post at least once a week. My posts from this month:
I did a collab with the awesome  Taylor from Basic Creativity and you should definitely check out that post and her blog!
Great posts from around the blogosphere!
Life
Updates
Well, it was my BIRTHDAY!!!!!!!!!
I had a super great time! I don't know if you want to hear about it but lemme know if you do…*awkward silence*
I got a kindle tho!!!!!!!!!!!!!!@23#o5 2
Lowkey freaking out so much
Halloween happened.
I didn't really do anything but I stole my brother's sweets so MWAHAHAHA.
Also is you haven't added me on twitter my username is @kerys_howarddd
Yes I'm still doing the #ShamelessSelfPromo
Ooh and it is/was half-term and that was good but I have homework  :(((
So yeah??
Upcoming
Nothing much to be honest, November is a pretty dead month to be honest
Next big thing is the Christmas holidays!!!!!
Can't wait!
Goals
Previous goals
I love goals!! Which is sad because when I fail then I have to go and cry somewhere. Ok let's see if I've done these goals from AUGUST.
Read 12 books ✅ I read 11 in September and 14 in October! I would've failed if it was just September but>>>
Read 3 arcs and review them ✅ I did this!!! I reviewed XX by Angela Chadwick and a couple other which I can't remember.
Come up with a full character ❌ Lol no.
POST ON SCHEDULE ❌ Does a schedule even exist? Like has anyone actually seen it?
Make a review policy page ✅ This actually took forever and I put in a lot of effort into this! I'd love it if you could check it out and give me some feedback!
Drink a bottle of water a day ❌ WATTTEEEERRRRRRRR????
Do homework as soon as POSSIBLE ✅❌ I fail some weeks but then not other weeks? Let's just count this as a win, shall we?
Comment on plenty of blogs ❌ Haha nope.
New Goals!
Track good posts
Drink Water
Read and review 3 arcs
Keep doing homework on time
Comment on blogs
Be more active online
Try and help people (this is really vague lol but I don't even know what I mean:))
CHAT WITH ME! How was your month? Did you get a half-term holiday? Did you go trick-or-treating? <small>If so will you give me some?????</small> Is your birthday in October? Do you have any tips or tricks to blogging more consistently? 
Hugs,
Kerys xx