WELCOME TO THE SECOND EVER POST OF 2019 IN WHICH I SHOW MYSELF UP AS THE FAILURE THAT I AM
Get ready to laugh at Kerys and throw popcorn at her (10/10 recommend- it's super fun) as she embarrasses herself because what else could she be possibly doing this cold Winter's day?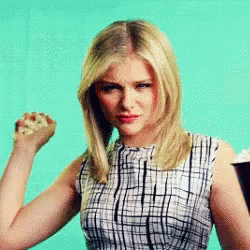 I need to stop speaking in 3rd person. Admittedly Kerys does find it super fun.
What's up guys? the sky hehe It's me again and today I shall be recapping what blogging was like in 2018! This is my SECOND post in my 'Everlasting 2018' series and if you haven't read my first yet, check that out here. Let's gooo!!
THE GOOD:
I started a blog I am so happy about this! I love everyone in the (book) blogging community and it's just such a super supportive and nice place to be?? One of my best decisions to be completely honest!
I joined Twitter! If I didn't have a blog, I don't think I would ever have gotten Twitter. Twitter is such a fun place to scream about books and promote yourself other bloggers and authors! I would love to talk to you on Twitter so say hi over there!
I joined Goodreads! I had no idea what Goodreads was before I started this blog but now my reading life is saved?? Like I can track all the books I read and everything!! which is so so so cool. BE MY FRIEND AND FANGIRL WITH ME HERE (only if you want though *angel face*) Can you tell yet that this is just mainly me promoting my socials??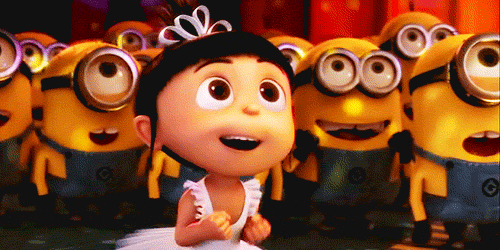 I found so many new fabulous bloggers! I have found so many awesome new bloggers this year and I cannot wait to get to know more bloggers and fangirl together about books!! and life!! and how hopeless i am!! These are some A.MAZING bloggers that I think you should definitely check out!
Bookdragonism by Rain is so wonderful and pretty and I love it! I also love The Quiet Pond by CW! The writing style on here is different and enthralling! You need to visit this blog if you haven't already! I also love That Bookshelf Bitch by Shealea and Reader Voracious by Kaleena! They are spreadsheet royals who support other book bloggers so much! I only found Book Dragons by Clo very recently through a Discord group but she's super sarcastic and funny but kind at the same time! and her struggles with stats are real😂 Avalinah from Avalinah's Books is such a kind book blogger and does everything to make new bloggers feel welcome! Noura from The Perks of Being Noura is also such a lovely blogger and I just love reading her posts! Cam from The Reader in the Attic and Michelle from Michelle likes Things are just such awesome people in general and I love talking to them on Discord! We have the weirdest and funnest chats and our food-wars are awesome.
There also so MANY more people I could have mentioned but this list is super long already! I may have to do a whole post on this!
I developed my writing style as a blogger Not gonna lie, I am PROUD of my  posts because I put a lot into them! If that makes sense? I'm confusing. One of my favourite posts I wrote last year was on 5 seemingly pointless things a bookworm spends time on! It was really fun to write and I loved coming up with it! I think it's super funny (i mean i would but…) and you should definitely check it out! #ShamelessSelfPromo
I became a *slightly* better photographer Two words.
.
.
PHOTO MONTAGE!!!
It's not that impressive and I feel like I've gotten worse (let's blame it on the Winter light!) but I feel proud for actually doing something because I am one lazy dumpling! I don't know why but WordPress has made the images super blurry. cuRSE YE WORDPRESS
THE BAD
I was too unorganized For me, actually writing the posts so that they would be ready to post was hard. I often rushed and wrote terrible posts the day I was supposed to publish them. That's mostly why I decided to take a super long blogging break and come back in the new year! I've got a whole bunch of posts ready and guess what?! 2019 IS SO GOING TO BE THE YEAR OF THE ASIAN even if you are not Asian, i shall adopt you and make you a honorary Asian and it can be your year too. see how nice i am? i share. I AM READYYYY

My graphic design skills are non-existent but hey I've got an eye for aesthetics?? Yeah I kinda expected blogging to automatically make me better at graphics. But guess what IT DOESN'T WORK THAT WAY. So I still suck. I am pretty good at telling when stuff looks pretty though. i know everyone can do this but shhhh
Posts which I put a lot of effort into didn't get that much love To be honest, this is to be expected but as the blogger, you can't help but feel disappointed. I wrote a discussion about whether buying multiple versions of a book makes you utterly crazy or not and it didn't get that much love so feel free to check it out. *runs and hides in a cave*
I started slacking when it came to school work This one sucks. My grades are still the same and I still put the same amount of effort into my work. I just procrastinate though and end up doing the work the night before it's due which is just not good for my mental health.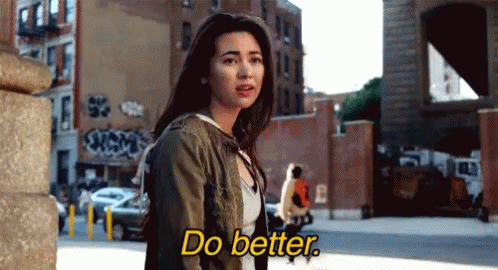 And I'm going to stop there because this is getting depressing and y'all hah I am now American don't need depressing thoughts at the start of the year!
THE FOOD
The MOST interesting bit am i right?
Like I promised, it's time for the FOOOOD! This bit has literally no relation what so ever with blogging but I know you love it!
CHAT WITH ME! How's your life going? Are you happy to have me back? What were the highlights of your year? Anything you want to cry about together? Tell me about your year! DIVULGE YOUR SECRETS!!
Hugs!
Kerys xx