GOALS ARE SIMPLY AWESOME. IT KINDA GOES WITHOUT SAYING.
I might just be weird but it's like a MINI RACE!! WITH YOURSELF!! and when you win it's 101% satisfying and even when you fail your goal, you know what to do next time and you can comfort yourself with CAKE?! Which I 1000% recommend for making you feel better. It's also fun to check things off and be like:
YES. I CAN DO THAT
I CAN DO THAT
I CAN DO THAT (i really can't but oh well)
LOOK AT HOW SUCCESSFUL I AM
LIFE GOALS RIGHT HERE *points at self*
This is my third!! and final!! post in this series 'Everlasting 2018'! Go read my first post here and my second post here if you haven't already! TODAY, I'm going to be writing down my goals for 2019 and sharing them with you guys! Maybe this'll make me actually want to complete them??
BOOKISH GOALS
Read 110 books~ Last year, I managed to beat my Goodreads challenge of 100 books by reading 116 books (sorry i'm still not over how proud i am of myself *basks in glory*) 110 isn't that much more and hopefully I'll be able to get to it even if I have schoolwork and *other* commitments. I love being vague mwahaha 
Track my reading in a spreadsheet~ I know this sounds OVERBOARD (especially since Goodreads exists) but I recently discovered an AMAZING spreadsheet that Kaleena made and all the info would be great for my monthly and end of year wrap-ups!
Support more Asian authors and books~ To be honest I want to support all kinds of authors more but as I am an Asian, Asian authors and books are closer to my heart! It really hurts seeing how underrepresented the Asian minority is in books so I would love to help change that!                                                                                                                

.

Write reviews as soon as I finish reading~ Okay maybe not as soon as I finish reading but as soon as possible because I'm a huge slacker and my memory is non-existent and those two things don't go well when it comes to writing reviews. I've started getting better recently but fingers crossed I can keep it going!!                                                                    

.

Be more organised when it comes to ARCs~ I am a huge mood reader and most of the time the ARCS I've been lucky enough to receive through Netgalley get shoved away from my mind? I really want to try and prioritise ARCS and I've kind of started a system in a notebook which may or may not work BUT I SHALL KEEPETH YE UPDATED.
BLOGGING GOALS
Reach 1000 followers on WordPress~ I already have 399!! followers (who will be 400???) which I think is completely amazing in half a year or so and I think? we can do this! It is a super high goal but I do love to aim high! (more cake when i fail) Can we do it??
Post. Consistently~ Consistency is a HUGE problem for me. This is year I want to post twice a week but if that becomes too hard for me, I wouldn't mind changing it to once a week because consistency is far more important than quantity!                                                 

.

Take more bookish photos and maaaybe use in posts~ I love bookish photos. The whole finding props, setting up and taking the actual photo is so fun and I love it!! I would love to include some of those photos in my blog posts but that might take a while!                                                                                                                                              

.

Comment on all blogs that interact on mine~ Um, basically every time someone likes a post or comments, I want to go to their blog and check out what they'e been writing! I think I'm probably going to fail after a week but. onE CAN DREAM.                                                                                                                                                                             

.

Make new blogging friends!~  Sadly, I have come to the conclusion that I do not know many of you that well but I would love to change that! I really want to get to know yo guys so chat with me!! Let's fangirl together!! Give me recs!! Stalk my Twitter!! I'll stalk you back!!
LIFE GOALS
Learn a new skill~ I've become super interested in quite a few things like calligraphy, bullet journals, Photoshop, coding, etc and I want to try and learn more about them! It's also super cool and you can just casually be like haahha did you know I can… in the middle of conversations! Except anxiety                                                                               

 .

Be healthier~ I got a Fitbit!! for Christmas WHICH I ABSOLUTELY LOVE and it's been helping me drink more water, get 10,000 steps and exercise which is great! I already have a 15 day streak of 10,000 steps (I know right, how am I ACTIVE??) and I want to do this for a whole year!                                                                                          

                       .

Become more confident~ I am not a confident person by nature but I've started to be more confident around my classmates and friends and I just want to keep it going because it feels so good to put yourself out there! I'm also getting a lot closer to lots of people (irl and online) which I love because I'm normally quite? bad at conversation and sometimes say the wrong thing unless i think carefully? But I love people (especially if they make me laugh) so i'm gonna keep trying!                                                                                                               

.

Be more selfless~ I want to try and help people whenever they need and let them borrow anything of mine they need! I'm not selfish said every selfish person ever. I'm just super protective of my pens and scared they'll be daMAGED no one comes between me and my pens. come @ me bro  but I would love to share more i sound so cringe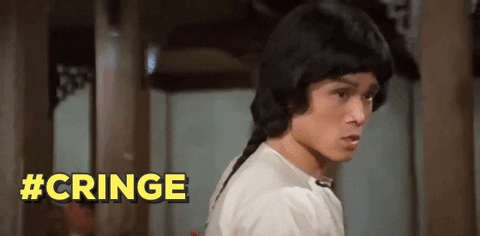 Follow the trend less~ Hah that implies that I actually followed the trend in the first place. But whenever I need something, I'm like I WANT one of those poofy coats (which are eww by the way, you look like a walking marshmallow) or Addidas shoes (which are cool but still not necessary and I'd probably love something else even more!)
WRITING GOALS
My writing is non-existent and I have like no goals but okay
Take part in NaNoWriMo~ I didn't do it this year (frankly because I had NOTHING to write) but I've started seeing how wonderful writing is again so maybe I'll be ready by November?? Even if I don't win, I at least want to take part!                 

         .                      .                          .             .                                    .

Start writing frequently~ I just want to try and write SOMETHING even if it is completely horrific because I think writing is super important and I did literally none in 2018 which is quite sad to be honest.                                                                                                                    

.

Umm…yeah. I think I just want to WRITE WRITE WRITE!!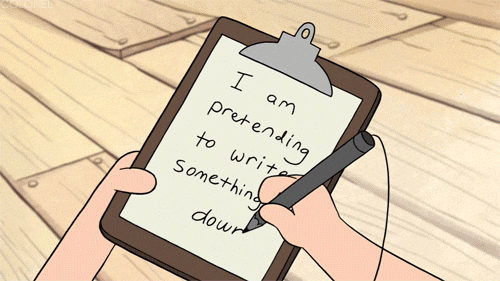 CHAT WITH ME! What are your goals for the new year? Anyone else love goals? What were your favourite trends of 2018? What trend would you be most likely to start? Do you think spreadsheets are overboard? Any milestones you want to get to?? (psst i'm obviously asking for a reason i need to work it out though) DIVULGE YOUR SECRETSSS
Hugs!
Kerys xx