Helloooo! Is it me you're looking for?
Today, is a super exciting day as I am going to be telling you ALL about the books I'm excited for this year! This post only includes some of the books I'm excited for and is only for books published from January to April because otherwise, it would be WAY TOO LONG! Also, I did some maths (and yes my head hurts now) but because this only includes 4 months, I can do a part 2 in May and a part 3 in September!* I am too excited for these books and even though I tried to make this as short as possible, it still includes 14 WHOLE BOOKS!! So let's get started!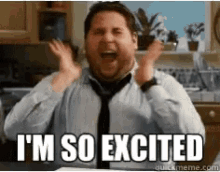 *I literally had to go through all the months to get these. Is it just me or does anyone else have to say all the months before they get to the one they want?
Note: You can click on the books or their titles to go to their Goodreads pages. The authors' names take you to the authors' website. The publication dates are taken from Goodreads and are subject to change. The publication dates may also be inaccurate for different countries around the world.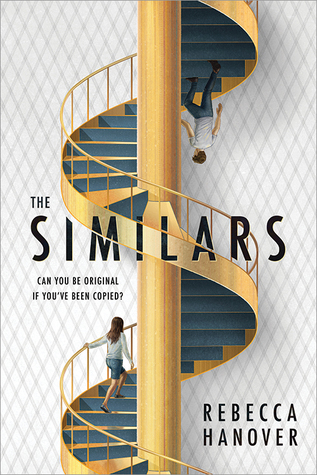 The Similars by Rebecca Hanover// January 1st ~ This is a story about Emma who goes to a grand boarding school which coincidentally is where 6 clones of her *dead* best friend go. The whole idea of the clones (and that there are 6 and not just one!) is really exciting and I can't wait for this book! It sounds like a really cool mystery!
White Stag by Kara Barbieri// January 8th ~ This sounds so cool! Dangerous Truths? YES! Magic? YES! GOBLIN KINGS?!?! YESYESYES! This honesty sounds so cool and wonderful that I can just imagine the amazing world and the amazing character that Janneke must be! Also, that cover is aesthetic goals. Does it remind you of Harry Potter though? Just me?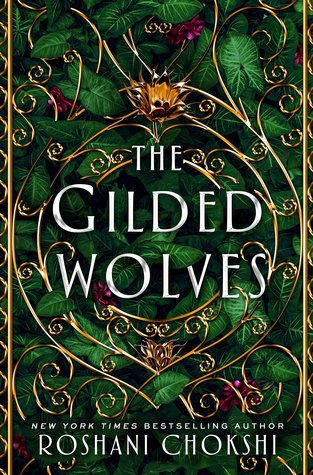 The Gilded Wolves by Roshani Chokshi// January 15th ~ I AM SO FREAKING EXCITED FOR THE GILDED WOLVES LIKE I CANNOT EVEN CONTROL MYSELF!! I absolutely love a good heist and the whole premise of this book sounds wonderful! AND THERE ARE SO MANY ASIAN + DIVERSE CHARACTERS LIKE!! I!! CAN'T!! EVEN!! I I HAVE TO READ THIS (and lowkey so do you).
Echo North by Joanna Ruth Meyer// January 15th ~ I am so excited for all the secrets and magic and wonderfulness in this book! It's based on the fairy tale 'East of the Sun, West of the Moon'- I'm not familiar with it but it sounds awesome! I only heard about this book recently but I. AM. OBSESSED. Y'ALL NEED THIS ON YOUR TBRs (you'll thank me later!)!
The Dreamers by Karen Thompson Walker// January 15th ~ I love the description and the cover of this book! It sounds so good! I honestly want to know what's going on and what's going to happen so bad! Mei sounds really cool and I really want to see what her personality's like! I was lucky enough to get an e-arc of this so keep an eye out for a review!
Heartstopper: Volume One by Alice Oseman// February 7th ~ First of all, this book needs no introduction. Second of all, the COVER IS JUST SO GORGEOUS LIKE AGHAGHAG *melts* Third of all, it just sounds so cute and fluffy and I need to read this AND find the original web-comic online. Alice Oseman's written so many great books and I'm excited to see what this one is like! And it has pictures!!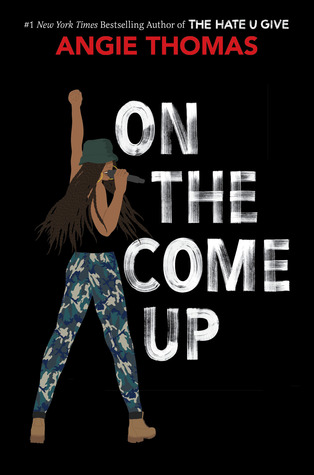 On the Come Up by Angie Thomas// February 15th ~ I read The Hate U Give last year and I absolutely LOVED IT! It conveys such an important message and I do believe that many people need to read this book! Angie's first book was so amazing that I need to read this! 'It is the story of fighting for your dreams, even as the odds are stacked against you'.
You Asked For Perfect by Laura Silverman// March 5th ~ This book sounds SO. FREAKING. GOOD!!! Ariel sounds like an amazing main character! I can totally relate to feeling like you need to be perfect and the story of realising you can't be perfect all the time sounds so sweet! I totally ship Amir and Ariel and can't wait to see how their relationship progresses!
Bloodleaf by Crystal Smith// March 5th ~ The Blood magic in this book sounds amazing! Aurelia sounds like a fabulously strong protagonist! This sounds like such a cool, magical, fantasy book and I love the whole idea! Also there are GHOSTS?! My heart is so excited for this like I can't even. 'Will she be forced to choose between the weight of the crown and the freedom of her new life?'
You Owe Me a Murder by Eileen Cook// March 5th ~ I'm normally not that into thrillers or murder books but this honestly sounds so FABULOUSSSS and exciting! I haven't heard of a plot like this and therefore, am so excited for this unique idea! Being blackmailed to commit murder and risk getting or get caught for a murder you didn't commit?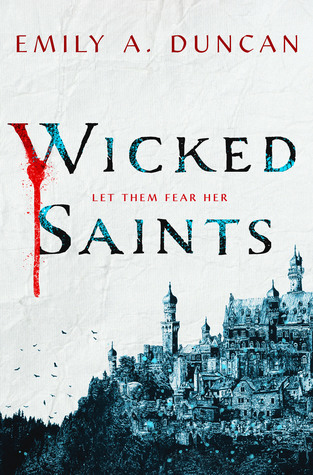 Wicked Saints by Emily A. Duncan. Releases// April 2nd ~ Wicked Saints is about  a girl who can talk to GODS (has this been done before? I don't know. Does it sound totally amazing? Yes.) Princes, powers and secrets? I CANNOT wait to read this book! 'three paths entwine in a shadowy world … where a forbidden romance threatens to tip the scales between dark and light.'
White Rose by Kip Wilson// April 2nd ~ I think this story is something that needs to be read. World War 2 was a horrific time and we need to make sure that humanity as a whole stops being prejudiced against others. White Rose sounds like a fantastic story where brave people including Sophie Scholl and her brother fight 'facism in Nazi Germany'
The Binding by Bridget Collins// April 16th ~ A world where stories are not stories but collections of actual lives?! A world where bookbinders are sacred and books are forbidden?! 'Imagine you could erase grief. Imagine you could remove pain. Imagine you could hide the darkest, most horrifying secret. Forever.' This sounds so pretty and magical?! I. AM. IN. LOVE.
A Boy and his Dog at the End of the World by C.A. Fletcher// April 23rd ~ 'My childhood wasn't like yours. I've never had friends, and in my whole life I've not met enough people to play a game of football.' The blurb of this book is so touching and emotional that it literally makes me want to cry. I can't even imagine what the book will do to me but I can't wait for my heart to be torn apart to read it! If we aren't loyal to the things we love, what's the point?'
I hope you enjoyed reading about all these books and you're TBR piles have grown! These books are so amazing and I CANNOT WAIT FOR THEM!!
CHAT WITH ME! Are you excited for any of these books? Have you read any of them? Any other reads you're freaking out about? (TELL ME AND I'LL FREAK OUT WITH YOU!) Any movies you're excited for? TV shows? Goals? DIVULGE YOUR SECRETS!!!
Hugs!
Kerys xx