HELLOOO!!!
Guess who's going to be reviewing Enchantée by Gita Trelease! I am super excited for you to finally hear my fangirling!! I'm so happy I got a chance to read a proof copy of this and can't wait for you guys to read it! Let's get on to it! Allons-y! Doctor Who reference anyone?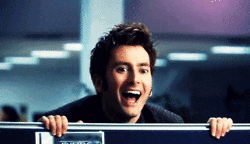 Note: I got a copy of this book through Netgalley in exchange for my honest opinion. All opinions are my own and no one else's.
by Gita Trelease// Paris in 1789 is a labyrinth of twisted streets, filled with beggars, thieves, revolutionaries—and magicians…
When smallpox kills her parents, Camille Durbonne must find a way to provide for her frail, naive sister while managing her volatile brother. Relying on petty magic—la magie ordinaire—Camille painstakingly transforms scraps of metal into money to buy the food and medicine they need. But when the coins won't hold their shape and her brother disappears with the family's savings, Camille must pursue a richer, more dangerous mark: the glittering court of Louis XVI and Marie Antoinette. (Read more at Goodreads)
Rating: ⭐️⭐️⭐️⭐️.5 (4.5 stars)
Impressions
I don't normally read historical fiction but all the magic in this made it sound so cool that I couldn't resist! It had a really intriguing start and I was hooked within a couple of pages! I liked the representation of the poor people and how many people found it so hard to survive while the rich flourished. The lives of the poor are horribly unfair. I love all the dreams and passion in this book! It is honestly so sweet and I love it! The only fault I can think of is that I got lost at some point and had to go back and re-read. I would read it again so it is definitely 4.5! Enchantée is a YA Historical Fiction/Fantasy book.
Characters
Honestly, all the characters are so passionate and magical and well-developed and real that I love them with all my heart! The sisters are so sweet! I love Camille and how resourceful and loving she is and how hard she tries to look after Sophie whilst still having her own dream of owning a printing press! Sophie was a bit annoying near the end though. Would it have been that hard to listen to Camille and stay at home? I mean yes it would. Jealousy is a real quality and even though it is an annoying quality it does exist and I liked? seeing it in Sophie. I love Lazare and he's so cute and passionate about balloons and flying it makes me want to do it to! Lazare and Camille? SHIP SHIP SHIP SHIP
Rosier is so passionate and I love how hard he tries to make the ballon fly and how passionate and enthusiastic he is! Aurélie is such a great friend and is so supportive to Camille even though she isn't that indifferent to the poor of Paris. Chandon was so charismatic and I love him and how he tried to help Camille but what happened to him was horrible. Foudriard is also such a gentleman despite also being a soldier and him and Chandon deserve to be so happy! Vicomte de Séguin was honestly a creep but was it really him or was he forced because of others? Was he nice at the bottom of his heart? I guess it honestly doesn't matter anymore.
Overall
I loved the description of Versailles though it honestly sound so cool and one of my real life goals is to visit the Palace! I do think the French and English flowed really well and I loved reading it even though I didn't understand all of it! Also, I only realised when I finished the book but there's a really helpful glossary at the end! I'm really happy with how Sophie and Camille end up at the end! It's so sweet and wonderful! And I'm not even going to lie but I've used the words 'passionate', 'sweet', 'magical' and 'love' so much in this review but they are honestly so true and I LOVE this book. When's the sequel coming out???
Enchantée will be published on 21st February 2019. You can visit its Goodreads Page here. And buy a copy from here.
Chat with me! Do you speak French? If you could go anywhere in the world where would you go? What are you're thoughts on Fantasy books? Any recommendations for me? TELL ME EVERYTHING!!
Hugs!
Kerys xx