Hello everlasting readers!* How have you been?
Today's post is a… REVIEW! Whoo! I hava a whole bunch of these to write and post so ook out for more reviews coming out soon! In this post, I'm going to be reviewing 'Outrun the Wind' by Elizabeth Tammi! Let's go!
*I'm just trying it out?? Do you think it works?? Hmmm
Note: I got a copy of this book through Net galley in exchange for my honest opinion. All opinions are my own and no one else's. 
by Elizabeth Tammi //The Huntresses of Artemis must obey two rules: never disobey the goddess, and never fall in love. After being rescued from a harrowing life as an Oracle of Delphi, Kahina is glad to be a part of the Hunt; living among a group of female warriors gives her a chance to reclaim her strength, even while her prophetic powers linger. But when a routine mission goes awry, Kahina breaks the first rule in order to save the legendary huntress Atalanta… (Read more at Goodreads)
Rating: ⭐️⭐️⭐️⭐️ (4 stars)
Impressions
This book was really good! I loved the unique way it was written and how cool all the #FierceGirlWarriors were especially Kahina! I give it 4 stars because while it was really good, it just didn't click and make me fall in love with it! I did enjoy reading it though! One of the main reasons I wanted to read it was because of the Greek mythology and Percy Jackson and I think that was really well done. I recognised quite a lot of themes and it was just really interesting to find out more! I also really like how there were two perspectives in the book! Outrun the Wind is a YA Fantasy/ Mythology book with LGBTQ + Girl Power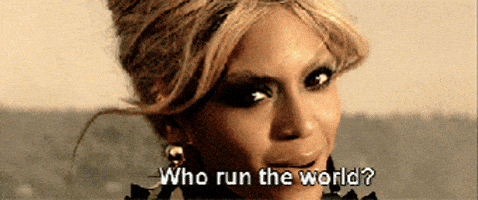 Bullet Point Review
Note: Just to let you know these are my thoughts from WHILE I was reading the book. I tried to get rid of any major spoilers but if you find a smaller one, sorry!
Mealger sounds quite cool.
Ooh he's Prince now. I mean obviously he would be, what was I thinking?
He better not be the love interest.
And there goes that *Sighs*
She does have a skill to sell and she is supper talented (how many of us can shoot with a bow and run super fast? yes i know this was set in the past but still). It's super frustrating that she has to prove herself among the men even though she's probably better than some.
It's awkward to think that something like that used to happen in the past and even more awkward to know this still happens nowadays.
Oh no. All bad things in books happen because of a lie. This is going to spiral so bad.
Uhh why does she have to be obsessed with the prince? (tbh I'm shipping it but still)
Kahina seems so loyal and protective but instinctive and smol I love it! #InstantCinnamonRoll
Loving all the mythological references! how long should i pretend that i didn't just pick up this book because of the references and Percy Jackson???
What happened with the prince?! Omg that is such a surprise? I would never have thought it?! But I kinda love it at the same time cos I'm evil
Kahina is so proactive and smart? Like I love her tactics?
Right so Atalanta is now this really important person and needs to get married? But only she doesn't want to get married? Great! *oozes sarcasm*
The tension between Atalanta and Kahina is honestly soaring. Is it really that hard to talk and make the other person understand what you're thinking? There's no mind readers here.
Oooh I'm liking this plan to get rid of suitors!
But Atalanta is like so over-confident? Please don't? Something bad is definitely going to happen sooner or later.
Omg I ship Kahina and Phelix so much! They are adorable!
Plot twist! Love this new relationship though. tries so hard to not spoil the book.
Atalanta is still frustrating though. I like Kahina much more.
Loving all the fierce girl warriors. So much power!
Awww Phelix noooooooo
The ending was really sad yet sweet at the same time. I love how it worked out and despite the all they lost, they still got a shot at happiness!
Outrun the Wind was published on 27th November 2018. You can visit its Goodreads Page here. And buy a copy from here*.
*I am an affiliate of Book Depository and if you buy a book through this link, I'll earn a commission with no extra cost to you! This girl's gotta read too (and eat cookies- that is v. v. important)!
CHAT WITH ME! Have you heard of this book before? Do you like Greek mythology? How about Percy Jackson? Are you going to give this book a go? Any books you're looking forward to reading? What do you feel like doing right now?
Hugs!
Kerys xx