Hello everlasting readers!!!! I'm so cringe
Today, I'm going to be reviewing Ancestral Night by Elizabeth Bear as part of a blog tour! Elizabeth Bear is a pretty famous author and has published quite a lot of SFF books (even though I'm new to her writing!) so be sure to check those out too! I'm super grateful to review this so thank you so much to Gollancz for sending me a review copy! If you want to check out any of the other spots on the blog tour, here's the official graphic:
Note: I got a copy of this book from the publisher (Gollancz) in exchange for my honest opinion. All opinions are my own and no one else's. 
by  Elizabeth Bear// Haimey Dz thinks she knows what she wants.
She thinks she knows who she is.
She is wrong.
A routine salvage mission uncovers evidence of a terrible crime and relics of powerful ancient technology. Haimey and her small crew run afoul of pirates at the outer limits of the Milky Way, and find themselves on the run and in possession of universe-changing information. (Read more at Goodreads)
Rating: ⭐️⭐️⭐️⭐️ (4 stars)
Amazon | Book Depository | Goodreads | Waterstones | Wordery
Impressions
Disclosure: I haven't finished reading this book as it quite long (499 pages!) and I've been in a bit of a slump this month but I am loving Ancestral Night so far!
I am a huge fan of science-fiction and it was one of the first genres that I fully loved (at the time i called it fantasy because i was a clueless smol bean) so I have a lot of expectations! The pacing has to be just right; I need to connect with the characters and the story needs to matter to me. Ancestral Night has not disappointed so far!
First off, that cover is pretty cute! I can see why people might not like it but I love all the blue and it's just pretty awesome! That and the blurb caught my eye straight off. The title? YES. Space pirates? YES. Corrupt authorities? YES. Ancient technology? YES. Lots and lots of secrets?? YES YES YES!! I feel like fans of Science-Fiction would really enjoy this book! I was hooked from the first sentence.
The boat didn't have a name.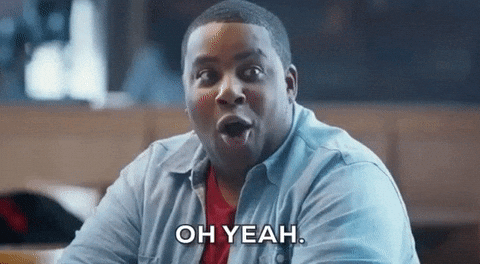 It's just so cool and mysterious! I bet you think I'm weird (I am) and it's just a sentence (it is) but it's so powerful? And the depth? I can't explain it so just go read the book already! Like I mentioned, I haven't finished this yet but I'm quite sure I'll end up rating it a 4 (unless the ending is really really awesome! or really really sucks). Anyhow, I'll come and update this post later! Ancestral Night is a Science-Fiction book set in space.
Thoughts
WELL. I love the characters so far! I really connect with Haimey and she seems pretty awesome! Her point of view is really interesting and hearing her tell the story gives a really good touch to the story! Also AHH!! THERE ARE CATS!! ON THE SPACESHIP!! CATS!! IN SPACE!! My mind is genuinely blown. This is such a simple thing but having the cats makes the story so cool for some reason! I'm more of a dog person but you can't really deny that cats are cute (especially space cats)!
I'm also such a sucker for snarky AIs and omg Singer is AWESOME. I absoulutely love his personality and even though I know he's an AI, he could easily be a person with how well I connect with him!
The story also flows really well and we learn a lot of sciency stuff about how the ship and travel works without getting too bored! It's quite philosophical at points but I love the ideas! I can see why some people might not enjoy it but if you're into sci-fi and space definitely check this book out!
Ancestral Night was published on 7th March 2019. You can visit its Goodreads Page here. And buy a copy from here*.
*I am an affiliate of Book Depository and if you buy a book through this link (any book at all!), I'll earn a commission with no extra cost to you! I've gotta read (and eat cookies!) too!
Chat with me! Have you read any other books by Elizabeth Bear? Are you planning on reading this? Thoughts on Science-Fiction? HOW IS YOUR COOKIE SUPPLY LOOKING?? Any SFF recs for my SFF heart? (I like contemporary too so just shoot any recs at me!) DIVULGE YOUR SECRETS!!
Hugs!
Kerys xx
Goodreads | Twitter | Bloglovin' | Ko-Fi