Hello people!!
Today I'm going to be (kinda?) reviewing the brilliant My So Called Bollywood Life by Nisha Sharma! First of all, I am so grateful to have read this book! As an Indian teen, there are not many YA books which represent my culture and those that exist often aren't as popular/accessible as other books so being able to read this!! a book about an Indian teen!! is so freaking exciting!! I can't wait to share the reasons why I loved this with you! Hopefully, the screaming stays to a minimum…
Also, no one at all asked but I want to post a list of some of my favourite Bollywood movies (inspired by this book!) so if you would want to read that, leave a comment and let me know!
Note: I received a copy of this book from the publisher (Stripes Publishing) in exchange for my honest opinion. All opinions are my own and no one else's. 
My So Called Bollywood Life
by Nisha Sharma// Winnie Mehta was never really convinced that Raj was her soulmate, but their love was written in the stars. Literally, a pandit predicted Winnie would find the love of her life before her 18th birthday, and Raj meets all of the qualifications. Which is why Winnie is shocked to return from her summer at film camp to find her boyfriend of three years hooking up with Jenny Dickens. Worse, Raj is crowned chair of the student film festival, a spot Winnie was counting on for her film school applications. As a self-proclaimed Bollywood expert, Winnie knows this is not how her perfect ending is scripted. (Read more at Goodreads)
Rating: ⭐️⭐️⭐️⭐️ (4 stars)
Amazon | Book Depository | Goodreads | Waterstones | Wordery
Why I loved reading My So Called Bollywood Life: 
I loved this book immensely (in case you couldn't tell already??). Here are some reasons why!
1. At the start of every chapter, there is a mini-review of a Bollywood movie from Winnie's blog
and now I want to watch all of those movies??
like honestly this is so creative!
and the reviews also relate to the story/chapter
which is sooo cool?!
also there's a list of the Nisha Sharma's favourite Bollywood movies at the end so you have an abundance of movie recs!
2. The beginning is honestly iconic
Winnie breaks into Raj's (her cheating ex) house, sTEaLs his possessions and BURIES them in a grave
I.C.O.N.I.C
like seriously though
nothing screams teenage madness more than this
I mean I've done some crrrazy stuff when i want revenge you dON'T want to get on the wrong side of me… jk 😂 i'm a total marshmallow… or am i???
so this is honestly 1005% relatable and so in character for her!
"According to Google, a grave was supposed to be 6 feet deep, but Winnie Mehta didn't want to put that much effort into digging. Besides, it wasn't like she was dumping an actual body or anything."
3. Winnie's passion for Bollywood shines throughout the book
I love how much Winnie loves Bollywood!
even though this is a romance, Winnie's character has so much personality and ambitions and passion!
she is in no way flat or 2-dimensional
she wants to be a film critic (which isn't a typical job) and she's working hard to get it!
and she isn't changing her dreams for any guy!!
I LOVE that she's a strong, independent woman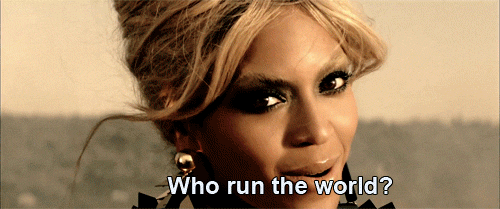 4. Bridget a.k.a A TOTAL QUEEN is honestly amazing
we STAN a brilliant supportive best friend
Bridget and Winnie's relationship is #goals
she helped Winnie bury!! Raj's!! stuff!!
she was an amazing wing-woman when Winnie had to face Raj for the first-time after the break up
Bridget loves Winnie's culture!! She goes Indian clothes shopping with Winnie and attends poojas (prayers) wearing traditional clothes!
like I don't share much of my culture with my friends (partially because they're white and it doesn't really come up) so it must be so cool to have someone who knows about all of you and not just some parts of you?
that'a lowkey confusing but Bridget is just awesome!!
she also tells Winnie when she's wrong!
and I love how equal their friendship is!!
5. Winnie's family is one of my favourites
they're not a perfect family but they are realistic!
Winnie gets yelled at when she messes up but she is also supported
they laugh together and have cute fluffy moments!! like the scene where they all watch a movie in the middle of the night!!
but you do NOT want to mess with an Asian mum
honestly when they get mad, it is on anOTHeR level
I love how Winnie's dad is by her side and wants Winnie to achieve her dreams
he's firm but also so supportive???
 "Her dad had given up film school to marry her mom because of the prophecy. A part of her wanted to get into film school for him as well."
6. Winnie Mehta's grandmother is a treasure
grandparents need to be protected at all costs… oKAY??
also, I'm a total sucker for family relationships and this one is one of the cutest in the book
i love how close they are
"Nani snorted. "You're Indian! We live for romance. And when there is romance,  there is passion.""
7. I love love LOVE all the Indian references
is it a bit childish to say I get really excited when I see an Indian word or phrase??
and when I understand it, i'm like yesssss
and the mentions of clothes and music and actors!!!
ahhhhh!!
also all the food sounds so delicious?!
8. The DIVERSITY!
WINNIE IS AN INDIAN MAIN CHARACTER!!
and her family's Indian! Raj is Indian! Dev is Indian!
most of the important characters are Indian!
(except Bridget, who I think? is white)
but also this is an ownvoices book!!
we can never have too many own voices in publishing!
and i'm so here for all the diverse authors are that getting recognised in 2019!
9. It is so relatable
Winnie has a lot of stuff going on in her life and she gets stressed!! out!!
she's busy with her college applications, blogging, school, tests, work, keeping her family happy, organising a film festival AND the whole love triangle
the whole book is not just about the romance
which is good because honestly who really has two guys fighting for them and the only thing they need to do is pick one??

10. It is such a cute fluffy read!
this book doesn't need much brainpower to read it!
it's a great book for when you need something lighthearted and sweet
it's cheesy!
fun!
a bit dramatic!
basically you should all read it! unless you prefer hard-hitting books or those with more of a plot
Whew if you got through that, have some chocolate cake 🍫🍰! This is probably my longest review by far (1k words and counting!) but I loved writing it! If you decide to pick this up, tell me all your thoughts!! Or give another diverse book a go because bottom line, We Need More Diverse Books!
Chat with me! What are your thoughts on contemporaries? Do you think you're going to read this? Any thoughts on this book or my (kinda) review? What have you been watching recently? Tell me anything!
Hugs!
Kerys xx
Goodreads | Twitter | Bloglovin' | Ko-Fi